Mine GO BOOM
Hunch Hunch
What What




Age:39
Gender:

Joined: Aug 01 2002
Posts: 3609
Location: Las Vegas


Offline
Posted: Tue Sep 09, 2008 9:25 pm

Post subject: Power supply went *POP* (again)
---
Another power supply went pop. That is two in one and a half years. I bought another 1U power supply, this being the third brand now. The one that went pop is still under warranty, so I'll contact them this week and may have a cold spare.

As a bonus, since SS Forums can't seem to keep themselves online, here is the 1U server sitting in the cage, laying on top of a coworker's box.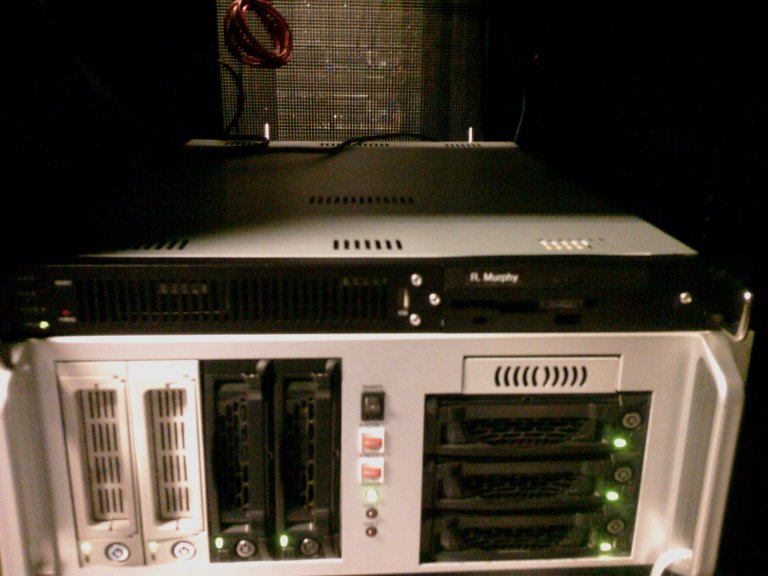 Previous power supply pop. And the possible reason why the power supplies keep dieing.
---
server installed.jpg - 65.56 KB

File downloaded or viewed 43 time(s)